Some of the ways we help make compliance easier.
If there's one thing I know about community financial institutions, it's how hard you all work – and in the face of ever-changing challenges. That's why our solutions are designed to save you time and effort, at prices any organization can afford.
For example? The automated QwickTools in our CD Marketplace have greatly simplified funding and investing. Our online QwickAnalytics solution does an incredibly fast job of collecting tons of data and turning days of research into professional analysis – like the one-click Credit Stress Test, CECLSolver and PeerWatch Trends Report.
And that's just to name a few of our available solutions. We have more in the works and will continue to be on the lookout for products and services to make your lives easier.
Most importantly, our customers would tell you, without a doubt, that you can rely on QwickRate. You can trust us to keep introducing new ways to help save you time and effort. And you can always expect to be treated as the rock stars you are! We're passionate about delivering awesome customer service to our community bank and credit union subscribers.
Thanks for your interest in QwickRate. Keep up the great work. We'll be here to help.


Shawn O'Brien
President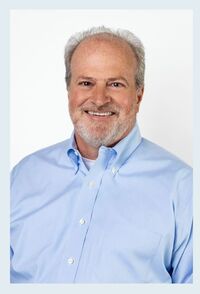 Our Satisfied Customers
"The QwickRate Marketplace website is flexible and easy to navigate. Training was a breeze because their system is so user friendly and intuitive. But when I need support, they're on it – and I love the live chat option for fast answers."
Logan Medical Federal Credit Union
"We first subscribed to QwickAnalytics back in 2014. We love the new functionality added like the dashboard, new market share tables and financial pages. We liked QwickAnalytics before, but these new features are amazing. QwickAnalytics is very responsive to customer requests and are always coming up with great new capabilities that we find very useful."
Security State Bank of Kenyon
"QwickRate serves as a great liquidity option for our members, so that they don't have to depend on local deposits alone. They are a company of the highest integrity and really know how to take care of their customers - that's why they are an ICBA Preferred Service Provider."