Who We Are: Message from Shawn
Working in your best interests.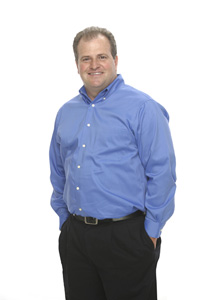 Thanks for stopping by. Our mission at QwickRate has always been to build a marketplace where financial institutions across the country can fund and invest directly with each other…with no transaction fees or brokerage fees.
Today, with more than 3,000 member institutions in 50 states, we're doing just that; enabling our customers to raise and invest funds right at their fingertips, while getting the best rates.
In addition, we're helping them to be as successful and efficient as possible along the way. By applying the marketplace experience we've acquired over the past 33 years, we developed built-in QwickTools to help speed communications and improve real-time evaluation and analysis, all while removing the paperwork.
Our customers know that exceptional service is only a phone call or email away. Plus, QwickRate has earned a reputation for working proactively. Our team meets regularly with examiners and regulators to help our members stay informed and make the right decisions.
There's one thing you can count on as a QwickRate member; we're always working in your best interests. I invite you to call and find out how we can help your institution.

Shawn O'Brien
President