Easy, online access to the Fixed Income Market.
Greater investment and liquidity options to help you manage your investment portfolio.
QwickBonds— the first platform built to meet the specific needs of community banks.


Take control of your investing process
Increase your ability to access additional CD and bond offerings
Improve bids in selling through RFQ
Transparency of pricing for CUSIPS offered in the market
Access financial data and credit research reports
Utilize the QwickBonds Help Desk as a third party to research and guide you through the investing process
Valuable information that would normally cost thousands of dollars to access is at your fingertips on QwickBonds for free.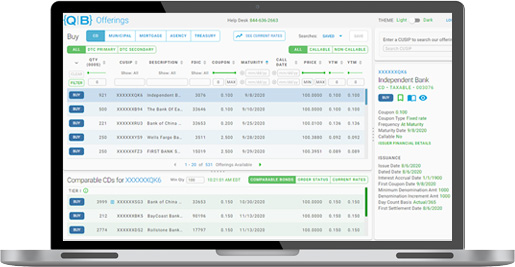 QwickBonds is an electronic trading and research platform powered by MCAP. MCAP LLC is a registered broker-dealer, member of FINRA and SIPC.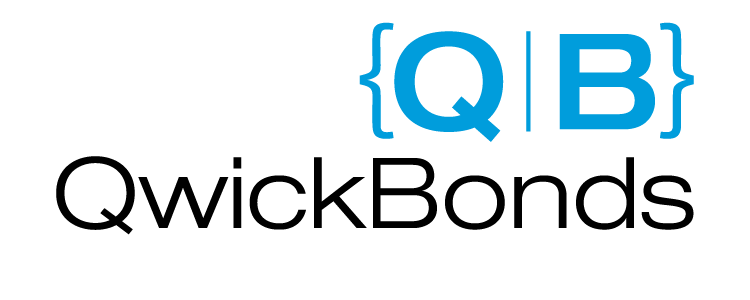 QwickBonds makes it easy to access thousands of real-time offerings, compare pricing and increase liquidity.
Use the information you find on QwickBonds to make and justify decisions, guide conversations with your broker, or place an order through the trading platform.
Dynamic Search – search and filter on a range of characteristics
Comparable Bonds – quickly find investments with similar characteristics of the investment you searched
Get The Details – fully understand the characteristics before buying
Service quality that QwickRate and our sister companies are known for.
30+ years focused on serving community institutions
Broad market access and liquidity services
Fixed Income experts and customer support dedicated to help
Our Satisfied Customers
"I know I don't use your services to their fullest potential, but you are always there when I need you to place funds and with the addition of QwickBonds, you have given your customers awesome capabilities to place funds where they can achieve the greatest returns. I would recommend your services to anyone in the market."