Our on-staff experts are always ready to help.
The regulatory requirements for financial institutions stay in a constant state of change, and there's always a chance that something in the non-stop flow of new provisions and guidance letters might apply to our products and customers. That's why we have staff whose only job is to keep up with the applicable rules – and help our subscribers do the same.
As QwickRate adds new services and offerings, we continue to expand the regulatory expertise we share. In prior years, we focused mainly on non-brokered funding and investing. We now shed light on other matters ranging from credit stress testing to estimation of CECL losses to cybersecurity for community institutions.
Regulatory answers on the nationwide CD market.
Read more about the Director of our Regulatory and Compliance department.
Debbie joined QwickRate in 1988 during a time of regulatory restructuring that was prompted by upheavals in the banking industry. As new rules and requirements were discussed and enacted, Debbie communicated closely with the regulatory agencies about how the changes would impact financial institutions and their activity in the national CD marketplace. She has continued and expanded these activities ever since. Debbie meets periodically with regulatory agencies and conducts conferences with various state and national field examiners. In addition, she participates in Webinars and conferences held by QwickRate, banking and regulatory agencies, and financial institution associations across the country. However, her number one priority is to personally offer answers and guidance to QwickRate subscribers who need help with regulatory matters pertaining to the nationwide non-brokered CD market. Debbie holds a Bachelor of Business Administration in finance degree from Kennesaw State University.
Areas of concentration
Interpreting the impact of proposed and enacted regulations that may affect non-brokered funding and QwickRate subscribers.
Meeting regularly with agency representatives to further the understanding and application of direct national market CD funding.
Evaluating proposed regulations and providing insights to subscribers about newly introduced measures that impact non-brokered CD funding activities.
Participating as a featured industry speaker and panel member on industry subjects such as contingency funding, Community Investment Program (CIP) deposit classification, Direct Deposit Listing Services, etc.
Answering questions and providing clarifications to QwickRate subscribers regarding regulatory matters related to out-of-market deposits.
Articles and publications
The QwickRate Risk Management Workbook
Contingency Funding Plans: Common Misconceptions and How to Avoid Them
QwickRate Vendor Due Diligence Package
View articles
Industry engagements
Financial Managers Society Finance and Accounting Forum - Conference
ICBA LIVE National Convention - Conference
Illinois Division of Banking – Webinar
Tennessee Department of Financial Institutions – Conference
Georgia Department of Banking and Finance – Webinar
FDIC Regional Directors – Webinar
Federal Reserve Bank Richmond – Webinar
FDIC Kansas City Region Accounting and Capital Markets – Conference
Federal Reserve Bank Atlanta - Conference
FDIC Chicago Region - Webinar
New Jersey Bankers Association - Conference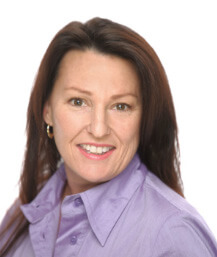 Debbie Walker
Director of Regulatory and Compliance
Our Satisfied Customers
"QwickRate is critical to our funding strategy. It's just so convenient to bring in deposits versus how many CDs we'd have to do in-bank with a CD special."
First State Bank Nebraska
"Both the Federal Reserve and our state regulators have been very complimentary about our credit stress test. They remarked that the test made sense, is based on good logic, and is very easy to read and track."